Just Sayin'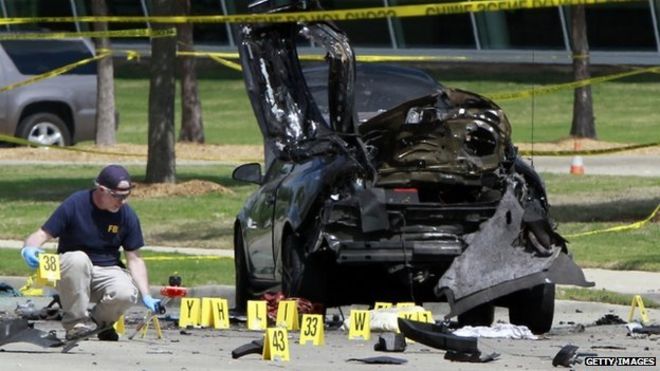 It said that "two soldiers of the caliphate" carried out the attack at a conference centre near Dallas.
The IS's al-Bayan Radio news bulletin said that the exhibition "was portraying negative pictures of the Prophet Muhammad".
Both suspects were shot dead after opening fire at the centre on Sunday.
Correspondents say that it is believed to be the first time that IS has claimed to have carried out an attack in the US.
"We tell America that what is coming will be even bigger and more bitter, and that you will see the soldiers of the Islamic State do terrible things," the statement released by the group said.
Court documents have shown that one of two gunmen shot dead had been a terror suspect.
Elton Simpson…
View original post 132 more words